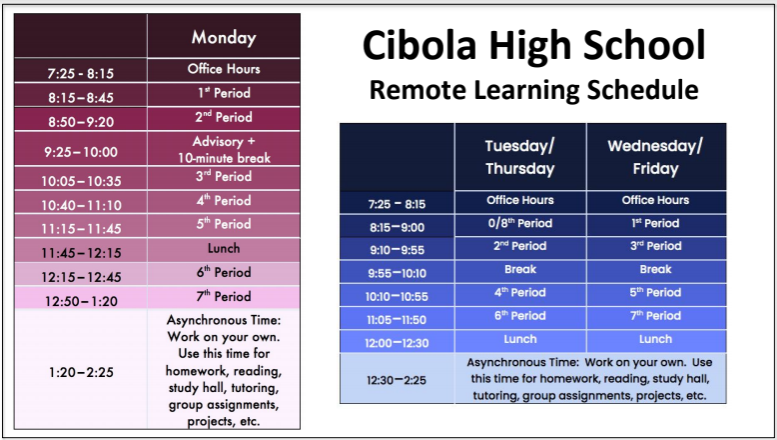 Josiah Ward
September 14, 2020 • No Comments
On Tuesday, Sept. 8, 2020 the Cibola High School Instructional council voted to modify the online learning schedule. The new schedule went into effect on Monday, Sept. 14, 2020 and included a later start time as well as a...
Is the new remote learning schedule (synchronous in mornings/asynchronous afternoons) better than the original schedule?
YES! (75%, 9 Votes)
Unsure (17%, 2 Votes)
NO (8%, 1 Votes)
Total Voters: 28

Loading ...