How to Submit Photos to the Yearbook
To submit photos to El Oro, Cibola's Yearbook, follow these instructions:
Step 1
First, visit the eShare site. This site allows you to upload photos directly to the  El Oro Yearbook team.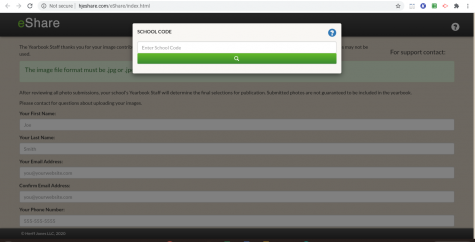 Step 2
Once you reach the website, you will be prompted to enter in a School Code. Cibola's code is 12602. After you've typed in the code, click the green button with the magnifying class icon. This will lead you to Cibola's page.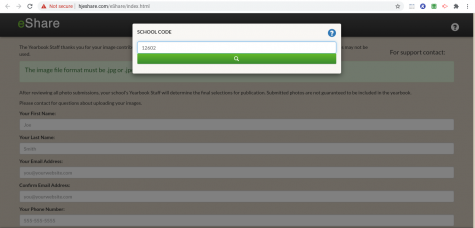 Step 3
Once you have navigated to Cibola's page, it is time to submit your photos! Fill out the required information and then hit the green button on the bottom to select the high quality .jpg or .jpeg images that you want to share with El Oro.