Winners of Our 2020 Scary Story Contest
Judges examined the stories and the results are in.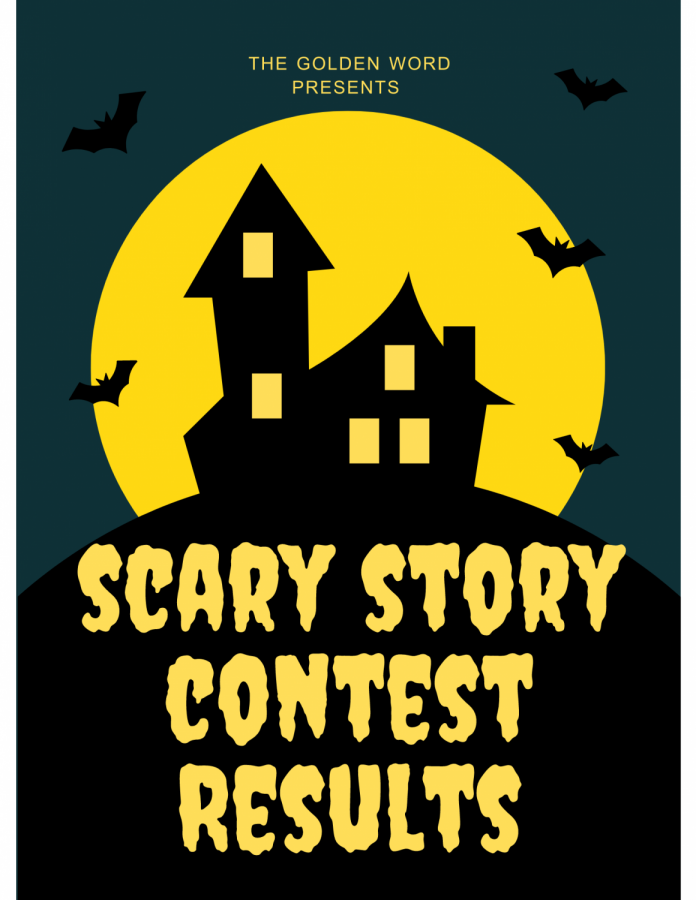 Before the results are broken down, The Golden Word wants to thank everyone who participated in this competition. We are so thankful that Students were so willing to share their short scary stories with us. Without them, we would have no contest.
The Golden Word also thanks Ms. McCormack, Ms.Reeves and Ms. Venaglia for judging the stories. Without Judges who give  unbiased results, we could not have a fair competition. We also thank them for lending their English expertise.
Our Judges individually chose a story that they personally felt deserved first, second and third place. Based on which story they chose and which position they gave it, the story was awarded points.
"The Skinner," by Aaliyania Lona won first place.  Second place was awarded to "Welcome to The Angel House," by Aliyah Nevarez. In third place, we had a tie between Ariana Ibarra with her story, "Carrion" and "The Library of Gancaster Mansion," by Hokulani Piper.
We appreciate every single submission we received. We hope to see everyone partake in our next competition.