Spooky Stats: Census Bureau Releases Halloween Data
As Halloween Approaches, The United States Census Bureau Releases Halloween Fright Facts.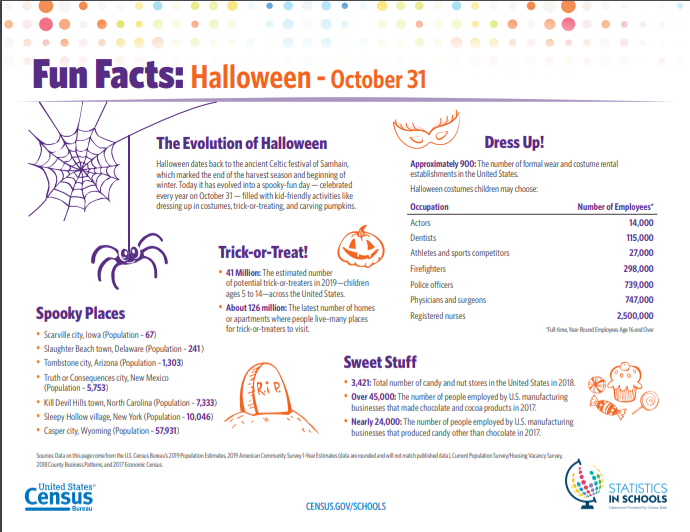 Halloween, the spookiest day of the year, is nigh! As we approach the fearful night, The Census Bureau released statistics that pair well with the occasion. The data released includes:
Candy Facts
Costume Facts
Trick-or- Treat Facts
A list of spooky places
Truth or Consequences, New Mexico is mentioned as one of America's spooky towns.