New Calendar for the Month of October
The new calendar accommodates testing days and adds a "Special Monday."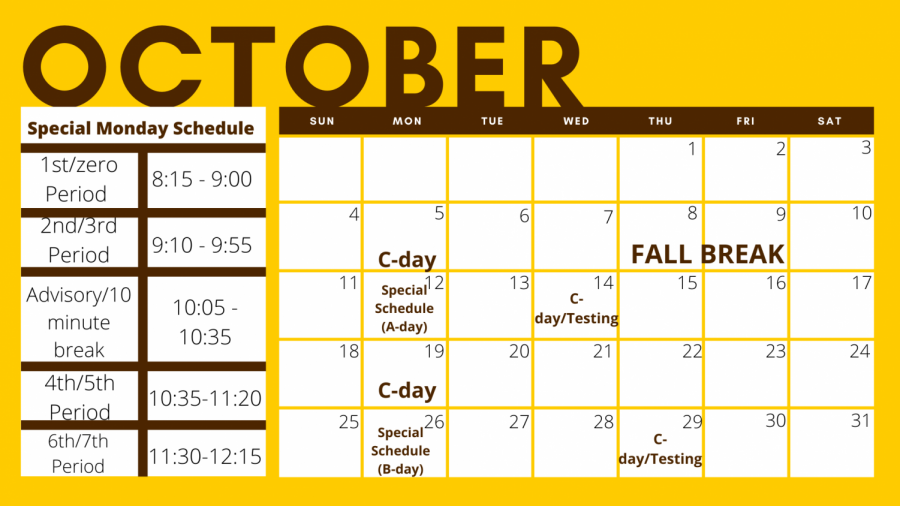 Josiah Ward, Staff Writer
October 1, 2020
On October 1, 2020, Cibola High School's Activity Director, Jeanine Chavez, published a new calendar for the month of October.
The calendar is a slight change to what students are used to with the introduction of a special Monday schedule, which occurs on the 12 and 26 of October.
The schedule also accommodates testing days. On testing days, students will be in an asynchronous format and will not log in to classes.